Metaverse, a digital place where people work, play, and socialize, could soon be upon us with Facebook (now called Meta) leading the way. But like any breakthrough industry, there is rarely one party that rises to meet the future. One company, Wolf3D raised $1.3 million for Ready Player Me, a cross-game avatar platform for the Metaverse. At the same time, MetaLaunch (ASVA) gained $3.2 million in seed funding and private investment. And that's not all. According to Crunchbase, many venture capitalists will spend billions more to make the metaverse the new reality. This new iteration of the internet could create enormous opportunities for DeFi companies like WonderFi Technologies (NEO: WNDR) (OTC:WONDF), DeFi Technologies Inc. (NEO:DEFI) (OTC:DEFTF), Voyager Digital (TSX:VOYG) (OTCQX:VYGVF), Coinbase Global (NASDAQ:COIN), and Hive Blockchain Technologies Ltd. (NASDAQ:HVBT) (TSXV:HIVE), given that Metaverse tokens (MANA, GALA, etc.), the new digital currencies will be mainly transacted by DeFi infrastructure. 
DeFi technology company WonderFi Technologies (NEO: WNDR) (OTC:WONDF) just made a huge step toward democratizing finance through easy and secure access to DeFi and crypto after signing a definitive agreement to acquire First Ledger Corp., the parent company of Bitbuy, Canada's first approved crypto marketplace with over $4.4 billion transacted.
Founded in 2016, Bitbuy is a leading cryptocurrency platform founded in 2016 that has had over 350,000 users, more than $4.4 billion in transactions on the platform, and a revenue of more than $32.0 million in the year ended September 30, 2021. The platform became the first approved crypto marketplace in Canada in November 2021. The Deloitte Technology Fast 50™ program ranked the platform 9th.
This acquisition brings WonderFi closer to its goal of democratizing decentralized finance by providing easy and secure access to DeFi and crypto. This acquisition also brings new revenue streams to WonderFi as an approved crypto marketplace and an OTC trading platform for retail and institutional clients.
Through the acquisition, WonderFi will also gain Bitbuy's users and more than $440 million assets from Bitbuy, in addition to owning the license and operating rights of Canada's first crypto marketplace. Current Bitbuy users will have access to the WonderFi ecosystem and functionalities as well. 
WonderFi will also expand its team by retaining Bitbuy's employees upon closing the acquisition, which is expected sometime in Q1 2022.
Speaking of the partnership, investor and strategic advisor to WonderFi, Kevin O'Leary said, "This is a combination of two management teams with excellent executional skills that now have the bandwidth, assets, and licenses to provide an institutional-grade compliant crypto platform to investors interested in exposure to centralized and decentralized financial services."
In addition, WonderFi Technologies (NEO: WNDR) (OTC:WONDF) announced on November 24, 2021 the listing of tokenized shares on FTX, a leading global cryptocurrency exchange founded by Sam Bankman-Fried, a well-respected entrepreneur named on the Forbes 30 Under 30. This is crucial because not only does FTX listing provide global access to WonderFi's stock, it also provides FTX's millions of users with the opportunity to invest in WonderFi through BTC, ETH, and other cryptocurrencies without a bank account. 
For more information about WonderFi Technologies (NEO: WNDR) (OTC:WONDF), click here. 
Companies Continue to Vote Big on the Future of Crypto and DeFi
Shortly after DeFi Technologies Inc. (NEO:DEFI) (OTC:DEFTF) received approval to launch a Metaverse and Gaming Index ETP that allows investors to gain direct exposure across multiple metaverse-related and protocol-based projects through one investment, the company was approved to distribute its Top 10 Digital asset and Top 5 DeFi ETPs. Following this approval from the Swedish Financial Authority, DeFi Technologies' wholly-owned subsidiary, Valour Inc. can distribute its digital assets and DeFi ETPs in the Swedish and EU markets.  
Voyager Digital (TSX:VOYG) (OTCQX:VYGVF), a fast-growing US crypto platform, announced its partnership with The National Women's Soccer League. This partnership makes Voyager the league's first-ever cryptocurrency brokerage, providing financial support, crypto education, and rewards directly to players. This creates long-term financial growth opportunities for players even after the end of their competitive playing careers. The company also announced an Automatic Securities Disposition Plan for its executives to permit trades to be executed based on pre-arranged instructions. 
Crypto exchange platform Coinbase Global's (NASDAQ:COIN) President and Chief Operating Officer, Emilie Choi participated in a fireside chat at the Goldman Sachs U.S. Financial Services Conference on December 7, 2021. In the fireside chat, Emilie commented on the growing popularity of crypto applications such as DeFi and NFTs and Coinbase's position on these developments. Emilie highlighted the need to shift crypt from the financial speculation phase to a utility phase, which is a significant concept in Web 3.0. 
Cryptocurrency mining company Hive Blockchain Technologies Ltd. (NASDAQ:HVBT) (TSXV:HIVE) announced the filing of a revised annual information form for the full year ended March 31, 2021. The changes in the annual information form include enhanced disclosure on the company's crypto custodial services, description and general development, and a statement of executive compensation for the year ended March 31, 2021. The company filed the revised annual information form upon request by the British Columbia Securities Commission. 
Companies like WonderFi are positioned to gain big as cryptocurrencies and decentralized finance continue to gain more use cases in the Metaverse.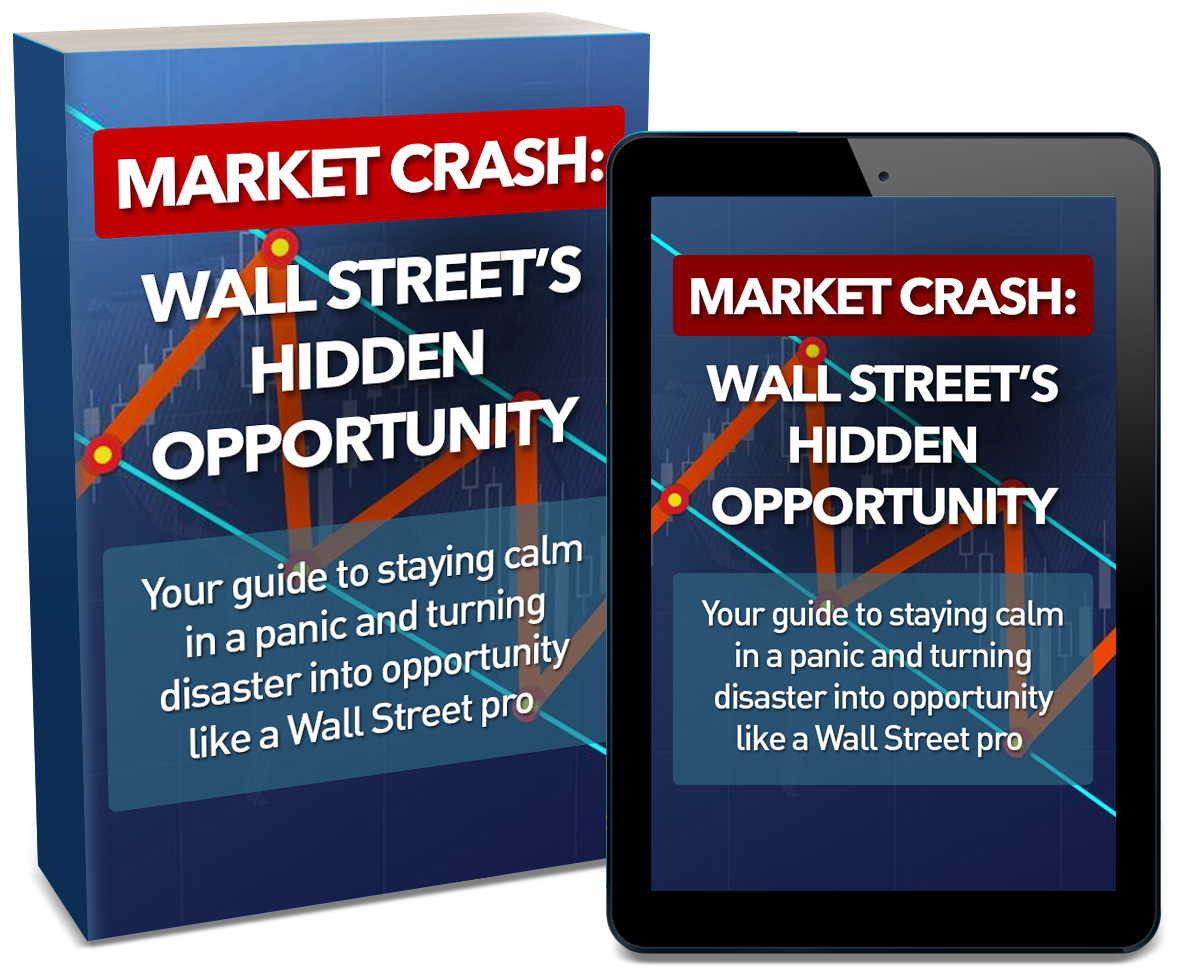 How WonderFi Made Even Crypto Skeptic Kevin O'Leary Into a Believer! Click Here to download the Corporate Presentation!
BONUS! We're giving away our "Market Crash: Wall Street's Hidden Opportunity" eBook for FREE today. A $29 value at no charge, plus we'll also send you our hottest stock alerts!
Featured Image: DepositPhotos @nmedia
Disclosure:
1) The author of the Article, or members of the author's immediate household or family, do not own any securities of the companies set forth in this Article. The author determined which companies would be included in this article based on research and understanding of the sector.
2) The Article was issued on behalf of and sponsored by, WonderFi Technologies Inc. Market Jar Media Inc. has or expects to receive from WonderFi Technologies Inc's Digital Marketing Agency of Record (Native Ads Inc.) two hundred and fifty eight thousand four hundred CAD for 38 days (28 business days).
3) Statements and opinions expressed are the opinions of the author and not Market Jar Media Inc., its directors or officers. The author is wholly responsible for the validity of the statements. The author was not paid by Market Jar Media Inc. for this Article. Market Jar Media Inc. was not paid by the author to publish or syndicate this Article. The information provided above is for informational purposes only and is not a recommendation to buy or sell any security. Market Jar Media Inc. requires contributing authors to disclose any shareholdings in, or economic relationships with, companies that they write about. Market Jar Media Inc. relies upon the authors to accurately provide this information and Market Jar Media Inc. has no means of verifying its accuracy.
4) The Article does not constitute investment advice. Each reader is encouraged to consult with his or her individual financial professional and any action a reader takes as a result of the information presented here is his or her own responsibility. By opening this page, each reader accepts and agrees to Market Jar Media Inc.'s terms of use and full legal disclaimer as set forth here. This Article is not a solicitation for investment. Market Jar Media Inc. does not render general or specific investment advice and the information on CryptoCurrencyNews.com should not be considered a recommendation to buy or sell any security. Market Jar Media Inc. does not endorse or recommend the business, products, services or securities of any company mentioned on CryptoCurrencyNews.com.
5) Market Jar Media Inc. and its respective directors, officers and employees hold no shares for any company mentioned in the Article.
6) This document contains forward-looking information and forward-looking statements, within the meaning of applicable Canadian securities legislation, (collectively, "forward-looking statements"), which reflect management's expectations regarding WonderFi Technologies Inc's future growth, future business plans and opportunities, expected activities, and other statements about future events, results or performance. Wherever possible, words such as "predicts", "projects", "targets", "plans", "expects", "does not expect", "budget", "scheduled", "estimates", "forecasts", "anticipate" or "does not anticipate", "believe", "intend" and similar expressions or statements that certain actions, events or results "may", "could", "would", "might" or "will" be taken, occur or be achieved, or the negative or grammatical variation thereof or other variations thereof, or comparable terminology have been used to identify forward-looking statements. These forward-looking statements include, among other things, statements relating to: (a) revenue generating potential with respect to WonderFi Technologies Inc's industry; (b) market opportunity; (c) WonderFi Technologies Inc.'s business plans and strategies; (d) services that WonderFi Technologies Inc. intends to offer; (e) WonderFi Technologies Inc's milestone projections and targets; (f) WonderFi Technologies Inc's expectations regarding receipt of approval for regulatory applications; (g) WonderFi Technologies Inc's intentions to expand into other jurisdictions including the timeline expectations relating to those expansion plans; and (h) WonderFi Technologies Inc's expectations with regarding its ability to deliver shareholder value. Forward-looking statements are not a guarantee of future performance and are based upon a number of estimates and assumptions of management in light of management's experience and perception of trends, current conditions and expected developments, as well as other factors that management believes to be relevant and reasonable in the circumstances, as of the date of this document including, without limitation, assumptions about: (a) the ability to raise any necessary additional capital on reasonable terms to execute WonderFi Technologies Inc's business plan; (b) that general business and economic conditions will not change in a material adverse manner; (c) WonderFi Technologies Inc's ability to procure equipment and operating supplies in sufficient quantities and on a timely basis; (d) WonderFi Technologies Inc's ability to enter into contractual arrangements with additional Pharmacies; (e) the accuracy of budgeted costs and expenditures; (f) WonderFi Technologies Inc's ability to attract and retain skilled personnel; (g) political and regulatory stability; (h) the receipt of governmental, regulatory and third-party approvals, licenses and permits on favorable terms; (i) changes in applicable legislation; (j) stability in financial and capital markets; and (k) expectations regarding the level of disruption to as a result of CV-19. Such forward-looking information involves a variety of known and unknown risks, uncertainties and other factors which may cause the actual plans, intentions, activities, results, performance or achievements of WonderFi Technologies Inc. to be materially different from any future plans, intentions, activities, results, performance or achievements expressed or implied by such forward-looking statements. Such risks include, without limitation: (a) WonderFi Technologies Inc's operations could be adversely affected by possible future government legislation, policies and controls or by changes in applicable laws and regulations; (b) public health crises such as CV-19 may adversely impact WonderFi Technologies Inc's business; (c) the volatility of global capital markets; (d) political instability and changes to the regulations governing WonderFi Technologies Inc's business operations (e) WonderFi Technologies Inc. may be unable to implement its growth strategy; and (f) increased competition.
Except as required by law, WonderFi Technologies Inc. undertakes no obligation to update or revise any forward-looking statements, whether as a result of new information, future event or otherwise, after the date on which the statements are made or to reflect the occurrence of unanticipated events. Neither does WonderFi Technologies Inc. nor any of its representatives make any representation or warranty, express or implied, as to the accuracy, sufficiency or completeness of the information in this document. Neither WonderFi Technologies Inc. nor any of its representatives shall have any liability whatsoever, under contract, tort, trust or otherwise, to you or any person resulting from the use of the information in this document by you or any of your representatives or for omissions from the information in this document.
7) Any graphs, tables or other information demonstrating the historical performance or current or historical attributes of WonderFi Technologies Inc. or any other entity contained in this document are intended only to illustrate historical performance or current or historical attributes of WonderFi Technologies Inc. or such entities and are not necessarily indicative of future performance of WonderFi Technologies Inc. or such entities.