In early 2022, Eminem, the 49-year old rapper, spent close to $462,000 to purchase a non-fungible token (NFT) of Bored Ape Yacht Club. He also bought the NFT that resembles him for 123.45 Ethereum, changing his Twitter avatar to a photograph of his "NFT self." Put simply, an NFT is a form of digital art stored in a Blockchain, a digital ledger. In case the craze hasn't been evident, other celebrities like Snoop Dogg, Jimmy Fallon, Grimes, and Tom Brady have also jumped on board. It's been known that NFT as a stored unit is closely linked to Decentralized Finance (DeFi), as both mainly operate on the Ethereum Blockchain, where a wide range of financial and investment applications can be developed. Since rising tides could raise all ships in the same area, many companies that are already pioneers of the DeFi ecosystem, including WonderFi Technologies (NEO: WNDR) (OTC:WONDF), Marathon Digital Holdings, Inc. (NASDAQ:MARA), HUT 8 Mining Corp. (NASDAQ:HUT), and DMG Blockchain Solutions Inc. (TSXV:DMGI) (OTCQB:DMGGF), could see tremendous growth opportunities in 2022. 
WonderFi Technologies (NEO: WNDR) (OTC:WONDF) is a technology company backed by Kevin O' Leary that provides us with an easy gateway to DeFi. It was announced on January 4th, 2022, that it has entered into a definitive agreement to acquire First Ledger Corp., the parent company of Bitbuy Technologies Inc., a leading cryptocurrency platform and the first cryptocurrency marketplace in Canada. WonderFi's acquisition and integration will make it a leading end-to-end platform for people seeking crypto and decentralized finance access. It also established WonderFi as the owner and operator of the first crypto marketplace license in Canada.
"The integration of WonderFi and Bitbuy is a huge step forward in our mission of democratizing finance through easy and secure access to DeFi and crypto," said Ben Samaroo, CEO of WonderFi. "A licensed marketplace serves as a crucial gateway to the digital asset economy, and facilitates a robust end-to-end, unified client experience. The integration of Bitbuy's product suite will accelerate and expand the reach and scope that WonderFi can offer to the market, and will drive long-term growth and value for the Company."
Bitbuy, which is now one of North America's leading crypto marketplaces, is a trusted execution platform that services more than 375,000 users, with over $4.4 billion transacted through the platform. In November 2021, Bitbuy became Canada's first approved crypto marketplace and was ranked 9th in the Deloitte Technology Fast 50™ program, with 3,379% in revenue growth from 2017 to 2020 making it the highest-ranking crypto asset trading platform amongst the Fast 50 winners. In the 12 months ended September 30, 2021, Bitbuy generated over $31.0 million in revenue.
WonderFi also recently reported its 2021 financial results. As of September 30, 2021 total assets were C$25.4 million, including C$20.3 million in cash and C$4.1 million in crypto assets and net cash used in operating activities was C$2.7 million.
For more information about WonderFi Technologies (NEO: WNDR) (OTC:WONDF), click here.
DeFi Companies Breaking Into 2022 With Tremendous Growth
Marathon Digital Holdings, Inc. (NASDAQ:MARA) recently released its 2021 Q3 results, celebrating a 73% increase in revenue from Q2 of the same year. Additionally, they currently boast a healthy growth rate of 6,091% year-over-year, resulting in non-GAAP income of $51.7 million. A large part of its success can be attributed to the production of 1,252 self-mined bitcoins in the Q3 of 2021, a 91% increase from 654 bitcoins in Q2.
Mobilum Technologies Inc. (CSE:MBLM) (OTC:MBLMF), a tech company providing crypto payment transactions among other services, has announced changes to its Board of Directors, including the addition of Kasha Piquett and Robert Niziol, who together have the experience to help the company grow. Mobilum has also announced on December 13th that it has signed an agreement to integrate into Ledger Live Platform, a global platform for digital assets and web3 that includes Ledger hardware wallets, which are already sold in 180 countries for over 4 million units.
On January 5, HUT 8 Mining Corporation (NASDAQ:HUT), one of North America's largest innovators in the digital asset mining space, released its mining production highlights for December 2021. In December, 276 Bitcoin were mined, resulting in an average production rate of 8.9 Bitcoin per day, 100% of the self-mined Bitcoin for the month of December were deposited into custody, consistent with Hut 8's Hodl strategy. The company's total Bitcoin balance held in reserve is 5,518, a 97% increase from the prior year-end and installed operating capacity currently sits at 2.0 EH/s, a 125% increase in hashrate from December 31, 2020.
DMG Blockchain Solutions Inc. (TSXV:DMGI) (OTCQB:DMGGF), a vertically integrated, environmentally friendly blockchain and crypto tech company, announced the appointment of John M. Place as its new Board Director on December 1st, 2021. Mr.Place is an accomplished business, legal and compliance leader with experience in the public and private sectors. 
With the DeFi industry maturing towards the end of 2021 to break into 2022, plus the fact that DeFi-demanding sectors, including NFT and Metaverse, are coming into play very soon, WonderFi Technologies (NEO: WNDR) (OTC:WONDF) may be well-positioned to accelerate success.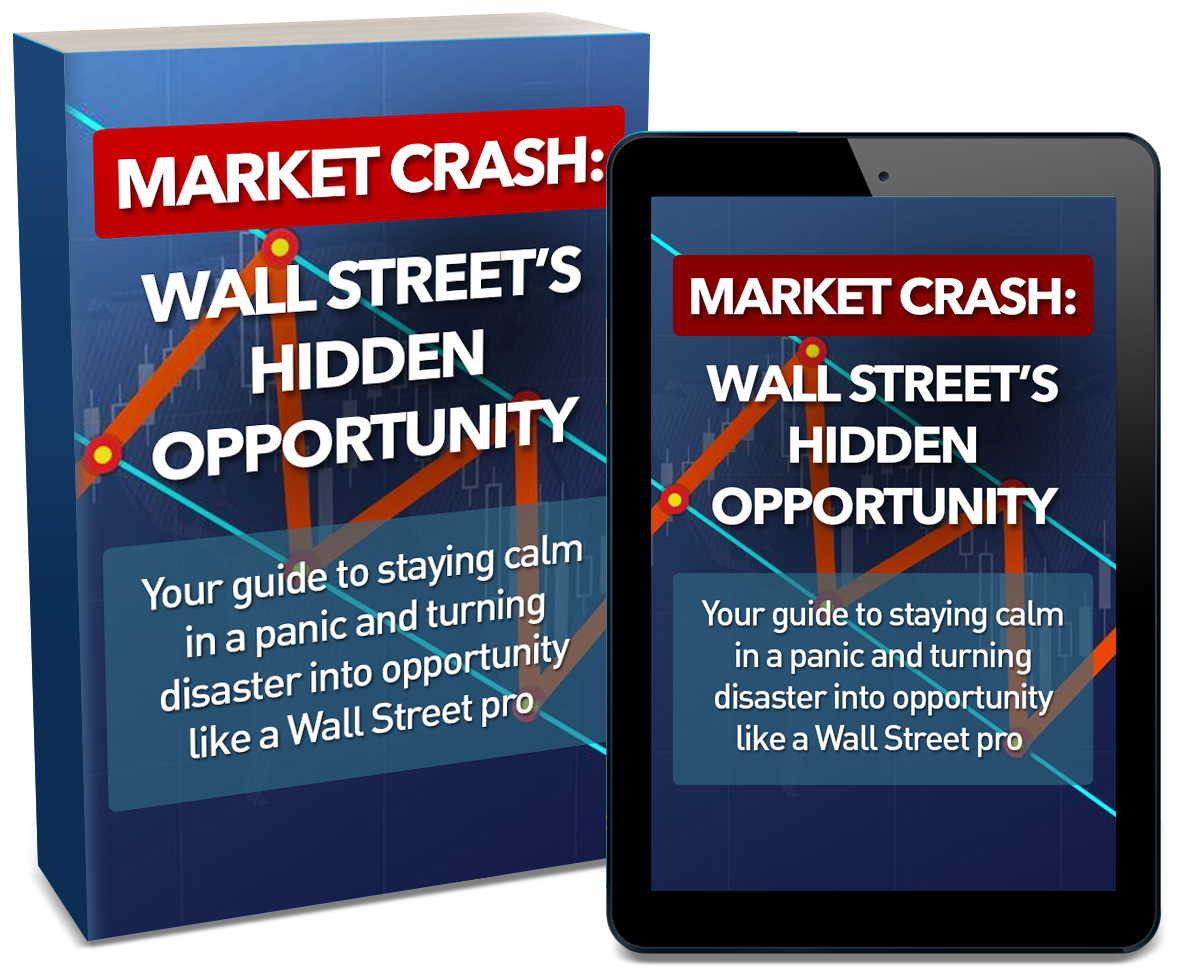 How WonderFi Made Even Crypto Skeptic Kevin O'Leary Into a Believer! Click Here to download the Corporate Presentation!
BONUS! We're giving away our "Market Crash: Wall Street's Hidden Opportunity" eBook for FREE today. A $29 value at no charge, plus we'll also send you our hottest stock alerts!
Featured Image: DepositPhotos @ nils.ackermann.gmail.com
Disclosure:
1) The author of the Article, or members of the author's immediate household or family, do not own any securities of the companies set forth in this Article. The author determined which companies would be included in this article based on research and understanding of the sector.
2) The Article was issued on behalf of and sponsored by, WonderFi Technologies Inc. Market Jar Media Inc. has or expects to receive from WonderFi Technologies Inc's Digital Marketing Agency of Record (Native Ads Inc.) seventy-six thousand CAD for 11 days (16 business days).
3) Statements and opinions expressed are the opinions of the author and not Market Jar Media Inc., its directors or officers. The author is wholly responsible for the validity of the statements. The author was not paid by Market Jar Media Inc. for this Article. Market Jar Media Inc. was not paid by the author to publish or syndicate this Article. The information provided above is for informational purposes only and is not a recommendation to buy or sell any security. Market Jar Media Inc. requires contributing authors to disclose any shareholdings in, or economic relationships with, companies that they write about. Market Jar Media Inc. relies upon the authors to accurately provide this information and Market Jar Media Inc. has no means of verifying its accuracy.
4) The Article does not constitute investment advice. Each reader is encouraged to consult with his or her individual financial professional and any action a reader takes as a result of the information presented here is his or her own responsibility. By opening this page, each reader accepts and agrees to Market Jar Media Inc.'s terms of use and full legal disclaimer as set forth here. This Article is not a solicitation for investment. Market Jar Media Inc. does not render general or specific investment advice and the information on CryptoCurrencyNews.com should not be considered a recommendation to buy or sell any security. Market Jar Media Inc. does not endorse or recommend the business, products, services or securities of any company mentioned on CryptoCurrencyNews.com.
5) Market Jar Media Inc. and its respective directors, officers and employees hold no shares for any company mentioned in the Article.
6) This document contains forward-looking information and forward-looking statements, within the meaning of applicable Canadian securities legislation, (collectively, "forward-looking statements"), which reflect management's expectations regarding WonderFi Technologies Inc's future growth, future business plans and opportunities, expected activities, and other statements about future events, results or performance. Wherever possible, words such as "predicts", "projects", "targets", "plans", "expects", "does not expect", "budget", "scheduled", "estimates", "forecasts", "anticipate" or "does not anticipate", "believe", "intend" and similar expressions or statements that certain actions, events or results "may", "could", "would", "might" or "will" be taken, occur or be achieved, or the negative or grammatical variation thereof or other variations thereof, or comparable terminology have been used to identify forward-looking statements. These forward-looking statements include, among other things, statements relating to: (a) revenue generating potential with respect to WonderFi Technologies Inc's industry; (b) market opportunity; (c) WonderFi Technologies Inc.'s business plans and strategies; (d) services that WonderFi Technologies Inc. intends to offer; (e) WonderFi Technologies Inc's milestone projections and targets; (f) WonderFi Technologies Inc's expectations regarding receipt of approval for regulatory applications; (g) WonderFi Technologies Inc's intentions to expand into other jurisdictions including the timeline expectations relating to those expansion plans; and (h) WonderFi Technologies Inc's expectations with regarding its ability to deliver shareholder value. Forward-looking statements are not a guarantee of future performance and are based upon a number of estimates and assumptions of management in light of management's experience and perception of trends, current conditions and expected developments, as well as other factors that management believes to be relevant and reasonable in the circumstances, as of the date of this document including, without limitation, assumptions about: (a) the ability to raise any necessary additional capital on reasonable terms to execute WonderFi Technologies Inc's business plan; (b) that general business and economic conditions will not change in a material adverse manner; (c) WonderFi Technologies Inc's ability to procure equipment and operating supplies in sufficient quantities and on a timely basis; (d) WonderFi Technologies Inc's ability to enter into contractual arrangements with additional Pharmacies; (e) the accuracy of budgeted costs and expenditures; (f) WonderFi Technologies Inc's ability to attract and retain skilled personnel; (g) political and regulatory stability; (h) the receipt of governmental, regulatory and third-party approvals, licenses and permits on favorable terms; (i) changes in applicable legislation; (j) stability in financial and capital markets; and (k) expectations regarding the level of disruption to as a result of CV-19. Such forward-looking information involves a variety of known and unknown risks, uncertainties and other factors which may cause the actual plans, intentions, activities, results, performance or achievements of WonderFi Technologies Inc. to be materially different from any future plans, intentions, activities, results, performance or achievements expressed or implied by such forward-looking statements. Such risks include, without limitation: (a) WonderFi Technologies Inc's operations could be adversely affected by possible future government legislation, policies and controls or by changes in applicable laws and regulations; (b) public health crises such as CV-19 may adversely impact WonderFi Technologies Inc's business; (c) the volatility of global capital markets; (d) political instability and changes to the regulations governing WonderFi Technologies Inc's business operations (e) WonderFi Technologies Inc. may be unable to implement its growth strategy; and (f) increased competition.
Except as required by law, WonderFi Technologies Inc. undertakes no obligation to update or revise any forward-looking statements, whether as a result of new information, future event or otherwise, after the date on which the statements are made or to reflect the occurrence of unanticipated events. Neither does WonderFi Technologies Inc. nor any of its representatives make any representation or warranty, express or implied, as to the accuracy, sufficiency or completeness of the information in this document. Neither WonderFi Technologies Inc. nor any of its representatives shall have any liability whatsoever, under contract, tort, trust or otherwise, to you or any person resulting from the use of the information in this document by you or any of your representatives or for omissions from the information in this document.
7) Any graphs, tables or other information demonstrating the historical performance or current or historical attributes of WonderFi Technologies Inc. or any other entity contained in this document are intended only to illustrate historical performance or current or historical attributes of WonderFi Technologies Inc. or such entities and are not necessarily indicative of future performance of WonderFi Technologies Inc. or such entities.